Hi, Welcome!
Scroll down the page
Note: All of the images, PDFs and music available on this site, have been edited and uploaded by the author. Our site has an SSL encryption certificate.
NOTE: The PDFs are intended for educational purposes to be used by families and schools. They are copyrighted and can not be edited by any means, or any part of it substracted and/or added. Or be used for profit. Joint ventures are welcomed. Please contact the author at cordero@hadayraton.com or at cordero@fairyandmouse.com 
***
NEW! Posters to Print.
The best and cheapest way to print Crowns to celebrate the New Tooth Fairy Tradition is by means of printing four Crowns at the same time.    A big stationery store should have a plotter to print poster-sized images.  Poster measures 60 x 90cm  (11.8 x 23.6 inches) .
Please

go to the Poster Section

where you will be able to choose between 6 different Posters in different languages.
Take a minute to read through this page and find out what the whole concept of the 'Crown of the 6es' is all about.
***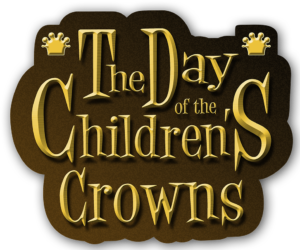 'The Day of the Children's Crowns'

is based on the

'Classroom Crowning of Fairies and Mice with the
Crown of the 

The magic of this 35min enactment by children themselves, will be an unforgettable event in their lives. In the author's experience, the raised eyebrows and attentive eyes of children behold the fantasy that made this breaktrough possible in the culture of family dental prevention never achieved before. It is cost effective and benefits low-income families. 
A detailed

Script

of the

'Classroom Crowning of Fairies and Mice with the

Crown of the 6es' can be accessed

by clicking on

this Download PDF button.

The lyrics of the

Tooth Fairy Song

says it clearly:

"And our destination is a celebration

The Day of the Children's Crowns

"

 
And the same goes with the lyrics for its Spanish version,

La Canción del Ratón:

 

"Y juntos cantaremos y celebraremos El Día de las Coronas de los Niños"

Our story focuses on the most important of all of your teeth: the First Permanent Back Teeth. As a matter of fact, the story's characters enriched the Tooth Fairy Tradition by honoring these teeth.
The First Permanent Back Tooth or Teeth, is a very looong name indeed, so we have crafted a universal symbol valid in all languages and in all families. It is kind of an 'emoji'.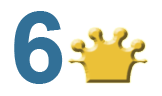 6es

=

plural
The

6

will be evident to you in the next illustration, but what about the crown next to it?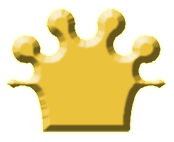 It highlights them as the Kings and Queens of the human dentition for a number of reasons, but suffice it to say, that they are your most important tools in chewing, and you will need them 3 x day for the next 70+ years!
 Take a look at this Panoramic Dental View of a 5-6 year old child and identify them.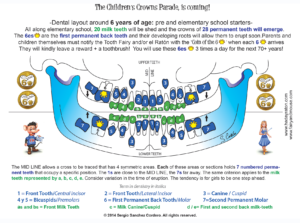 ***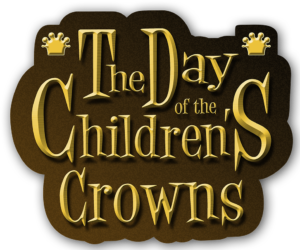 So, where are the Crowns?
The Crown of the 

Front and Back Side
Download PDF for high definition.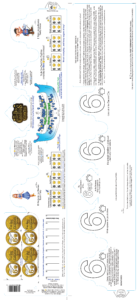 The Crown that children get to wear, measures 65cm in length (25 inches) and 14 cm in height (5 inches).
Click on Download PDF to get a high definition of the image.  You will learn about the Coin of the 6 and its function. You can also print the Crown in a big plotter.

***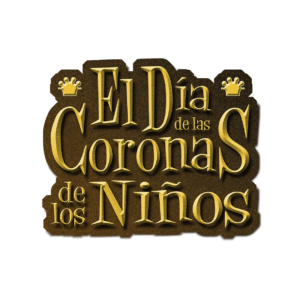 'La Corona de los 6es

'
'La Corona de los 6es' mide en realidad 65cm de largo y 14cm de alto. Puedes apreciarla a detalle, o inclusive imprimirla, descargando el PDF desde el botón de Download  PDF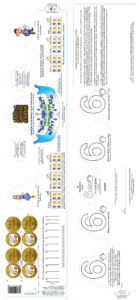 ***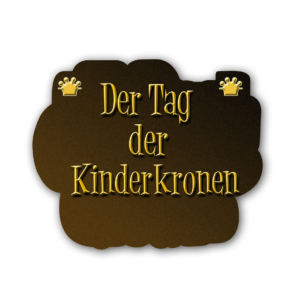 'Die Krone der

6

ten'
DEUTSCH / GERMAN
Vorder- und Rückseite. 65cm lang und 14 cm hoch.
Im folgenden PDF zum downloaden können Sie sich die Details anschauen.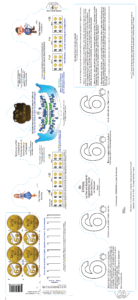 ***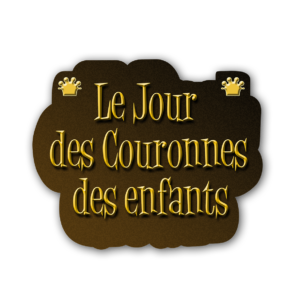 'La Couronne de les 6'
 FRANÇAIS / FRENCH 
Face Avant et Face Arrière. 65cm de long et 14cm de haut.
Voir les détails en Download PDF.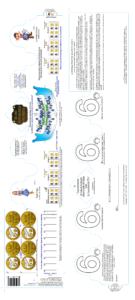 ***
END OF PAGE